---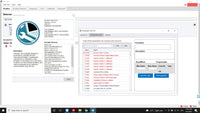 Volvo PTT 2.8.150 PTT APCI 2023 / VCADS Pro Diagnostic Program
Modern diagnostic tools allow anyone skilled in mechanics to become a car service professional. One of the best tools to diagnose Volvo vehicles and equipment is Volvo PTT 2.8. 


Technical Details Volvo PTT 2.8.150 PTT / VCADS Pro Diagnostic Program
Brand:

 

Volvo
Name: Volvo Premium Tech Tool PTT
Date of update:

 

06.2023
Download size:
 60 

Gb
Type: Diagnostics Software
Region: All region
Languages:

 

English
Operating system:

 

Windows 10
Installation:

 

1 PC (by TeamViewer)
Version:

 

2.8.150;  Old versions:

 2.7.116


Supported Hardware: Vocom(88890300/88894000), Nexuq USB link/link2, JPRO/Noregon DLA+,  DPA4/5 etc; Full list of adapters


What is Volvo PTT 2.8.150 PTT / VCAD?
Volvo PTT 2.8 VCAD is a diagnostic premium tech tool explicitly developed to diagnose and program Volvo Trucks, busses, and construction equipment. It is also used to diagnose new car models of Mack, Renault, and Nissan UD trucks.
The updated version of this diagnostic tool enables car services and workshops to:

diagnose;
change parameters;
clear DTC;
calibrate;
scan and test;
program auto and construction Volvo equipment;
change chassis ID;
edit parameters.
Volvo PTT software is a part of a professional dealer diagnostic kit with all perks. It means that with the aid of this program, car owners can perform all necessary tests and diagnose their vehicles just like a professional car service would.
The tool has a wide collection of error code checks, injector cut-out tests, DPF regen, etc. As mentioned, you can also diagnose and fix Mack trucks.
New Features
We offer the newest version of the tool, which includes the following features:

Full auto support for the old electrical system 98 (Version 2, 3).
Euro 6 cars support.
Volvo construction equipment diagnostics.
Data storage and offline programming.
Diagnostics of Volvo devices.
Calibration of such parameters as air suspension, electronic controls, and other car systems.
Support of vehicle models and equipment acknowledged by Tech Tool VCADs Pro.
The tool has a reasonable price even without a sale!

How does Volvo PTT 2.8 PTT / VCAD Work?
The program requires download and one-time payment until the next update. The software comes as a package of installation files. Upon downloading the package on Autosoft.group website, you have to install it.
Autosoft offers a full installation via Teamviewer if you aren't familiar with the interface of this database system. Ensure you have the latest update on Teamviewer so we can quickly install the program. The installation comes without any additional costs or charges.
Benefits of Buying Autosoft.group Diagnostic Tools
If you choose to buy Volvo PTT 2.8 on Autosoft, here is what you get:

Regular sales and discounts.
The largest range of diagnostic tools.
Easy installation via Teamviewer.
Support of our team.
Quality and certified products.
The best part about using this system is that you don't have to scroll through thousands of manuals to find the one that is required for a specific Volvo car. Instead, you just use a convenient search system and find the required info within seconds!